We Stand in Solidarity Against Racism
The Department of Bioengineering stands in solidarity with our students, staff and faculty against social injustice and acts of racism. We are shocked and saddened by the recent, brutal deaths of George Floyd, Ahmaud Arbery, Breonna Taylor, Nina Pop, Rayshard Brooks and others. Like many members of our community, we are frustrated that these deaths are only the most recent manifestations of long-standing racial inequality in this country. 
The Department supports the call to action made by the Bourns College of Engineering.
•    We acknowledge that systemic racism permeates and poisons all levels of academia. 
•    We affirm that the Department has zero tolerance for racism, institutional bias or acts of violence against Black members of our community. 
•    We are committed to supporting Black students and combating the bias and inequity they face. 
•    We are committed to critically examining our recruitment and retention efforts to better support Black students, faculty and staff. 
We would also like to take this moment to recognize the essential contributions made every day by Black students, faculty and staff. They are part of the Bioengineering family, and the department would not be as strong today without their efforts.
Colloquium Speaker: Aijun Wang; Associate Professor, Department of Surgery and Biomedical Engineering, University of California, Davis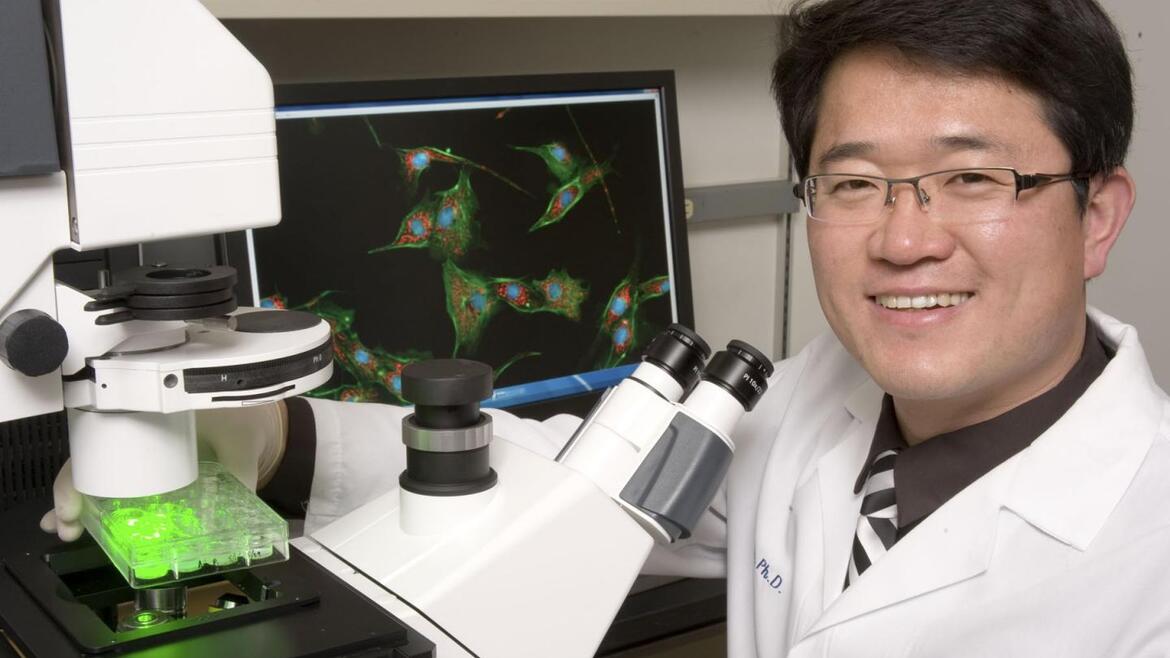 -
A265 Bourns Hall
Surgical Bioengineering - Engineering Stem Cells and Extracellular Components for Tissue Regeneration
 
Abstract: This presentation is providing an overview of the Wang lab research on engineering stem cells and biomaterials to develop novel regenerative therapies for a variety of diseases, with the main focus being on the birth defect program in collaboration with the UC Davis Fetal Treatment Center and the Shriners Hospitals for Children. Birth defects represent a substantial portion of pediatric morbidity and mortality. In the United States, 1 in 33 infants is born with a structural defect, and congenital defects are the largest single cause of infant death. In utero surgery and stem cell therapy have the potential to revolutionize the treatment of birth defects; instead of merely treating symptoms following birth, anomalies may be cured before birth. The Wang lab has been developing fetal tissue engineering approaches using different types of stem cells, stem cell-derived extracellular vesicles, and extracellular matrix-mimicking biomaterial scaffolds to engineer the fetal environment and treat a variety of birth defects before birth. To harness the stem cell behavior, we are developing novel integrin-based ligands to improve stem cell attachment, migration and function. The Wang group is using the One-Bead One-Compound (OBOC) combinatorial technology, an ultra-high throughput chemical library synthesis and screening method, for ligand discovery against cell type-specific integrins. Designing and engineering biomaterial-based scaffolds using these novel ligands will further enhance stem cell engraftment and biological functions for disease treatment.
 
Biography: Dr. Aijun Wang received his PhD from Tsinghua University, Beijing, China and completed his postdoctoral training at University of California, Berkeley Bioengineering and Berkeley Stem Cell Center. He joined University of California, Davis (UC Davis) faculty in 2012, and currently he is an associate professor of surgery and of biomedical engineering at UC Davis. Dr. Wang is the Director of Translational Research, Innovation and Entrepreneurship and the Co-director of the Surgical Bioengineering Laboratory in the Department of Surgery, and the Dean's Fellow in Entrepreneurship of the UC Davis School of Medicine. Dr. Wang's research focuses on developing innovative tools, technologies, and therapeutics that combine molecular, cellular, tissue, and biomaterial engineering to promote tissue regeneration and restore function. Dr. Wang's lab engineers and develops stem cells, extracellular vesicles, and extracellular matrices to treat surgical conditions and diseases. Dr. Wang has been serving as PI or Co-PI on several major research grants supported by NIH/NICHD, NIH/NINDS, NIH/NHLBI, CIRM (California Institute for Regenerative Medicine), University of California Center for Accelerated Innovation (UC-CAI), Shriners Hospital for Children, and several foundations. He is the recipient of the Deloitte-QB3 Innovation Award, the Children's Miracle Network's Tony Phillips Research Award, the March of Dimes Foundation's Basil O'Connor Starter Scholar Research Award, and the NIH/NHLBI Technology Development Award, among others.